DoesItRock.net
This user hasn't shared any biographical information
Posts by DoesItRock.net
The competition is hotting up as we hit the top 10 Albums which rocked 2016's socks off…as decided by me!
10) The Shrine – Rare Breed
Genre: Stoner Metal/Hard Rock | Label: Century Media Records
One Line Summary: Get your biker jackets and set course to headbang alley with this 70's inspired stoner metal band that have the hair, the riffs and aren't afraid to crank up the tempo and ride full throttle to adrenaline heaven.
Top Track: Coming Down Quick - A menacing gargantuan opening riffs plods along before being blasted skywards by a barrage of thumping power chords.
Watch: Coming Down Quick

9) Black Pistol Fire – Don't Wake The Riot
Genre: Blues/Rock | Label: Modern Outsider
One Line Summary: Unsung heroes of vintage bluesy pop rock homages play with an dirtied fuzz fueled sound that boogies and swaggers out of the Deep South nodding to BB on their way to the crossroads.
Top Track: Fleet Foot – Foot stomping country barn dance number that showcases their authentic sound and knack for reinvigorating the humble blues riff.

Watch: Bad Blood
8) Scorpion Child – Acid Roulette
Genre: Hard Rock | Label: Nuclear Blast
One Line Summary: A* pupils of the new school of classic rock get top marks for rocking like it's 1975 with groovy hip shaking blues power and impressive rangy vocals time traveling back to the good old days of rock'n'roll debauchery and excess.
Top Track: Reapers Danse – High energy set to 11 rocker which blasts through riffs like a Gatling gun packaged with those powerful vocals and lively keys for backup.
Watch: Reapers Danse
7) Valley Of The Sun – Volume Rock
Genre: Stoner Rock | Label: Fuzzorama Records
One Line Summary: If you like your rock loud, proud, fast, packed with melody, guitar solos, energy and towering strength this Stoner come Hard rock adrenaline shot, it is about as good as it gets!
Top Track: The Hunt- A stampeding juggernaut of stoner rock that you must grip tight and to hold on for a thundering ride.
Watch: The Hunt
6) Weezer – Weezer (The White Album)
Genre: Rock | Label: Atlantic
One Line Summary:Rejuvenated 90's rockers continue to hit new career highs with this upbeat and sun soaked record to spin on those long endless summer evenings, playful melodies, full keyboard workouts, captivating lyrics and as always plenty of inimitable ooooh-aaaaahs and crunchy rock chords.
Top Track: Thank God For Girls - Bright keys gently jaunt through this beautiful mesh of loud chorus chant vs. low key verbose lyrical verses that are sprinkled with sparkling wordplay.
Watch: Thank God For Girls

5) Crobot

 – Welcome To Fat City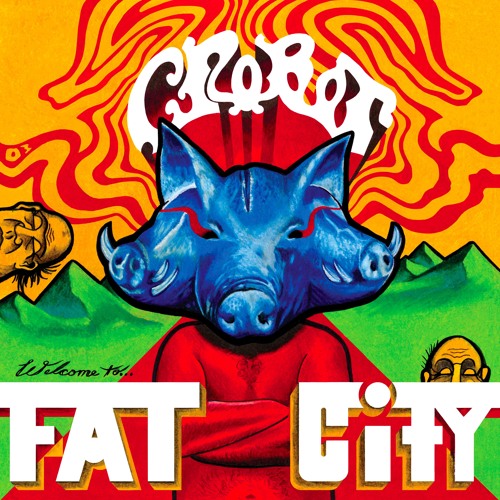 Genre: Hard Rock | Label: Nuclear Blast
One Line Summary: 2015's Album of The Year makers return full of that warm fuzzy groovy guitar riffing which makes their stratospheric version of bluesy hard rock totally irresistible and stonkingly addictive.
Top Track: Not For Sale  - Superstar vocals surround the pounding rhythms over a simple but god darnit superstar riff makes for a stunning song which rocks the ground beneath it rolls, but watch out for the epic rock-out crescendo topped with a feedback effect thats so damn cool it hurts.
Watch: Not For Sale

4) Royal Republic – Weekend Man
Genre: Rock | Label: Capitol Records
One Line Summary: Take some jaggedly strutting riffs, chop and add some funky beats, mix well with The Hives style and melody-centric garage rock and add the whimsical essence of Electric Six, crank up the tempo and you'll create the most smile inducing, infectiously playful rock and roll record of 2016.
Top Track: Baby – The perfect execution of pop simplicity, a damn catchy stomping melody and a swaggering vocal performance with plenty of b..b..b..ba..be..be..b..ba..by's!
Watch: Baby

3) Volbeat – Seal The Deal & Let's Boogie
Genre: Rock | Label: Universal
One Line Summary: Danish Rock royalty once again deliver a first class set of stratospheric snow capped anthems that can only be Volbeat, oddly indecipherable lyrics, jaunty rhythms and their gritty but overtly commercial sound that has you singing from the mountain tops.
Top Track: Black Rose (Ft. Danko Jones)  - Superstar Scando-Canadian Combo is a riotous clash of styles which punches out rapid fire lyrics, thudding power chords, tempo shifts and epic melodic moments not to be missed.

Watch: Seal The Deal
2) Förtress – Ambrosia
Genre: Hard Rock/Metal | Label: Triassic Recordings
One Line Summary: Enthralling and entrancing psychedelia infused heaviness treading a careful line between Hard Rock and melodic Heavy Metal, swinging and swaying through thunderous groovetastic guitar lines delivered by the higher rock gods, pivoting their intricate tempo shifting melodies across funky/bluesy/proggy styles with both grace and power.
Top Track: Bitch Demon – Trad heavy metal opener has its foot firmly on the accelerator as it piles through overdriven riffs, only making way for the true track highlight of a funk filled head boppin', toe tappin reverb soaked guitar bridge/solo which just makes you want to move your feet.
Watch: Bitch Demon

1) Monster Truck – Sittin' Heavy
Genre: Hard Rock | Label: Dine Alone Music Inc.
One Line Summary: Canadian rockers bust down the door to greatness with this southern swingin' record that has such depth of awesomely simple but effective big hitters that both loves to raise the fist and worship at the altar of rock and roll, whilst not forgetting stellar soaring choruses to get the people singing along.
Top Track: The Enforcer – Aggressive, dangerous, no nonsense highly volatile assault of a rock and roller wrapped in a tribute to the eponymous brutal hockey players with a less than average number of teeth, a song that screams don't mess with me..or else you will get hurt!
(Rock &) Roll on 2017!
Once more I take to my Best Of postings on DiR.net in the absence of any real gig activity. Well I say, "Best of…". What I actually mean is I have listed out my favourite albums which I have sung my heart out to, rocked out playing air guitar in my kitchen and thumped the car stereo weekend drives in 2016. So by this measure, I'm free from the shackles of trendsetters, taste makers and a need for artistic credibility. I'm perfectly happy in my self bestowed position of Warden of the Rock, Overlord of Overdrive and Grandmeister of Guitars…
Without further ado, I let the 2016 DoesItRock.net Album of the Year countdown roar into action…
20) Raveneye – Nova
Genre: Hard Rock | Label: Frontiers Music
One Line Summary: British Blues Protege Oli Brown, turns his attention to blistering hard rock and succeeds in transforming his bluesy sound into polished and powerful head thumping romps and his vocals into a true rock leading man's whilst writing songs that ooze class and craft way beyond their years.
Top Track: Madeline – The guitars sound amazingly warm, fuzzy but all powerful as the mighty riffing breathlessly rises and falls to their ear blasting bluesy beats.
Watch: Madeline
19) Miyavi – Fire Bird
Genre: Rock/Dance | Label: Virgin Records
One Line Summary:
Japanese superstar guitar slinger ups his dance floor credentials with an album chocked full with his trademarked electrifying riffs double teamed with thumping beats making this one hell of a clubland banger!
Top Track: Dim It – Rolliking Riffing, punchy vocals and dreamy psychedelia blend to great effect for this breezy blues blaster.
18) Heavy Hearts – Bliss
Genre: Emo/Rock | Label: New Damage
One Line Summary: This years emo surprise is this super cool and styled rocker is both mopey and gallopy, heart swelling and anchoring, all within the same joyously rampaging track-list.
Top Track: Bliss – Floppy fringed punk energy and soaring vocals invade thie uplifting and melodic low strung rock number.
Watch: Bliss
17) Dinosaur Jr. – Give A Glimpse Of What Yer Not
Genre: Indie Rock | Label: Jagjaguwar
One Line Summary: Reinvigorated alt-rockers yet again showcase their scrappy yet enigmatic tones, songwriting class and pop sensibilities as these old boys, who despite the years ticking over, sound as relevant as ever on this Tight album of both attacking indie rock and breezy flights of crafted beauty.
Top Track: Tiny – Energetic and bright sounding indie/punk rock anthem with their hallmarked raw attack driven by the masterful guitar genius of J. Mascis.
Watch: Tiny
16) Switchfoot – Where The Light Shines Through
Genre: Rock | Label: Vanguard
One Line Summary: Switchfoot regain some of their early day focus (10 albums in) and produce some super pop rock anthems packed with memorable melodies, soaring vocals and somewhat wildly inconsistent but always entertaining variety.
Top Track: I Won't Let You Go – Soppy, hopeful, heartwarming, uplifting etc… un-apologetically cheesy mainstream pop ballad that's executed so beautifully…you cannot fault it.
Watch: I Won't Let You Go (Live)
15) The New Roses – Dead Man's Voice
Genre: Hard Rock | Label: Napalm Records
One Line Summary: Good old fashioned rock and roll from these German hard rockers, who are not ashamed to flex a pop melody muscle or five within their high energy, Black Crows'y sophomore record that's a springboard to bigger things.
Top Track: Thirsty - Thirsty – Roaring tune brimming with poppy melodies and an infectious singalong chorus.
Watch: Thirsty

14) Ignite – A War Against You
Genre: Punk | Label: Century Media Records
One Line Summary: Californian rockers come out punching with this fiery and throttle maxed whirlwind of a record which combines the attack of hardcore punk and the melodic sense of pop punk through a passionate and fist pumping channel of no holds barred power chord chopping.
Top Track: Nothing Can Stop Me – An all out attack, no man left behind spirit rampages through this fast and furious punk rocker with reckless abandon.
Watch: Nothing Can Stop Me
13) Palace Of The King – Valles Marineris
Genre: Hard Rock | Label: Listenable Records
One Line Summary: A long search for a decent organ driven rock and roll band is finally over (Wolfmothers faded return excluded!), featuring epic blues power, soulful bombastic rhythms, spacey but purposeful psychedelic trips and some top bass riffing to boot.
Top Track: We Are The Vampires – Stonking bass riffing propels this electrified jaunty mesh of swaggerful vocals, blues busting guitar and auxiliary key slamming organs.

Watch: Beyond The Valley

12) Sons Of Icarus – Beyond The Sun
Genre: Hard Rock | Label: Sons of Icarus Records
One Line Summary: Long overdue superior Hard Rock from UK upstarts, plenty of thunderous guitar work and soaring vocals which grab you by the ear and demand your attention.
Top Track: You Want It All – A Lolloping but epic riff kicks this track along letting the superstar vocals and melodic backing fretwork space to work their magic.
Watch: You Want It All

11) Alter Bridge – The Last Hero
Genre: Hard Rock | Label: Napalm Records
One Line Summary: A stellar work of how to produce a truly gravity shifting phenomenal hard rock record to shake your bones to, trying out new ideas hit and miss equally, perhaps a little too grand for its own good this time out.
Top Track: Show Me A Leader – Unexpectedly structured clear lead single kicks off the record in epic style, Kennedy and Tremonti at their spirit rousing best.
Watch: Show Me A Leader
Stay tuned for the top 10!
The countdown continues with the Top 10 Albums of 2015…
 

10) Tremonti – Cauterize
Genre: Hard Rock/Metal
One Line Summary: Released from the shackles of Alter Bridge the Mark Tremoni show kicks the ass of anthemic hard rock and speeds further into the thrash zone than ever before, stopping only to showcase his burgeoning vocal talents and guitar virtuoso chops.
Top Track: Cauterize - Title track sets the attack tone to 11 for the whole album with an apocalyptic inducing thrash monster with an epic chorus.

Watch: Another Heart
9) Trucker Diablo – Rise Above The Noise
Genre: Hard Rock
One Line Summary: Beer swilling, fist pumping, havoc wrecking hard rock with a significant eye on catchy melodies, headbanging rhythmn guitars and chorus' you can really sing your heart out to.
Top Track: We Stand Strong –  Energy, crunching Gibson Les Pauls and a superb propulsive chorus which deserves to have the volume up and windows down.
Watch: We Stand Strong
8) Strung Out  – Transmission.Alpha.Delta
Genre: Punk
One Line Summary: Blink and you'll miss the awesome intertwining guitar melodies among the restless drumming, insistent vocals and frenetic tempo's of these mosh pit anthems.
Top Track: The Animal And The Machine –  Exhilarating and action packed punk noise.
Watch: Modern Drugs
7) The Darkness – Last Of Our Kind
Genre: Rock
One Line Summary: The East Anglian heirs to the mighty throne of rock prove they are still a force to be reckoned with, featuring big riff monsters, lighter waving singalongs, glam pyrotechnics and Hawkins unmistakable falsetto howls.
Top Track: Open Fire – Whilst pilfering from The Cults guitar effect pedal board, this tune shows a revitalised band hitting all the right notes.
Watch: Open Fire
6) Ash – Kablammo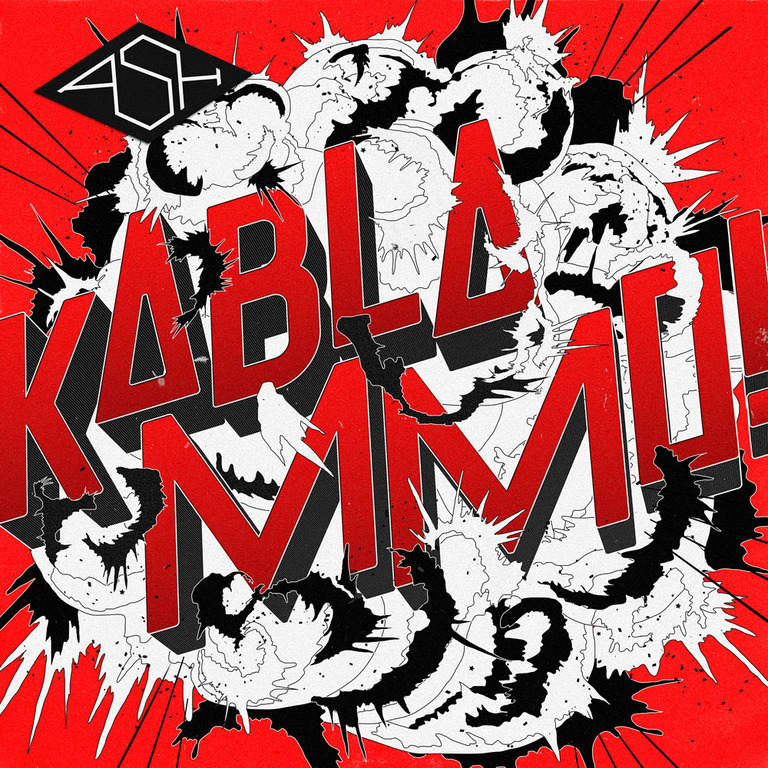 Genre: Rock
One Line Summary: Ash return triumphantly after no full length LP for 8 years with their trademark fun filled blasts of energetic pop rock which can still inspire the most raucous air guitaring, booming sing-a-longs and fuzzy heart-swell.
Top Track: Cocoon – Simple, fun, energetic, upbeat, infectious = Ash on top form
Watch: Cocoon
5) Neck Deep – Life's Not Out To Get You
Genre: Pop Punk
One Line Summary: These Welshmen show the Americans how to produce crisp pop punk anthems which are bursting with melodies, driving power chords, breakneck drumming and super catchy vocal hooks.
Top Track: Gold Steps – Bouncing but chunky interlocking guitar riffs with rapid-fire but immensely enjoyable vocal dynamism on this pogo party starter.

Watch: Can't Kick Up The Roots
4) Tracer – Water For Thirsty Dogs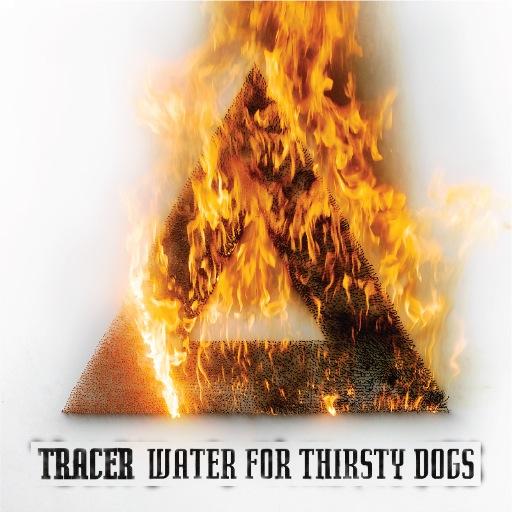 Genre: Hard Rock
One Line Summary: Post-Grunge Stoner-esque hard rock is the staple diet of this truly wrecking ball of an album with a strong vocal heart line and thumping guitar hooks bringing the fuel for your destruction.
Top Track: We're Only Animals – Borrowing a QOTSA vibe to produce a pile driving riff which propels this track to soaring heights.

Watch: Astronaut/Juggernaut
3) Brawlers – Romantic Errors Of Our Youth
Genre: Punk
One Line Summary: Debut album from Leeds punk rockers is a total triumph of mixing melodic power chord riffs and uber-infectious relate-able lyrics chorus's using their sublime craft for producing under 3 minute blasts of simple but effective anthems for modern day everybody's.
Top Track: Annabel – A few chord changes, a few minutes, a few nifty vocal hooks and a whole lot of energetic punk rock! (FYI – video is a corker)
Watch: Annabel
2) Hardcore Superstar – HCSS
Genre: Hard Rock
One Line Summary: The HCSS brand of Scandinavian punky hard rock which not only contains infectious tunes and gargantuan riffs, but add variety with smart use of effects, slow/fast tempo's, guest vocalists and soft/loud adrenaline power-ups.
Top Track: The Ocean – A quaint ringing of guitars opens out into a furious and addictive guitar melody scaled-back for the verses to allow the Janes Addiction style vocals shine through.

Watch: Touch The Sky

1) Crobot – Something Supernatural
Genre: Hard Rock
One Line Summary: Stunning album of how to turn a blues melodies into thunderbolts tossed down by the gods themselves, bursting with power, funk, head pounding grooves, screaming wah-wahs, stratospheric vocals, awesome guitar sounds and so many more superlatives on the truly awesome album of top quality rifftastic rock and roll! Disclaimer: Whilst originally released in late 2014 this full moon edition came out in 2015, so there…plus, it's too good to overlook.
Top Track: The Skull Of Geronimo – Simply the biggest blues riff of the year with the most epic sound driving forward on this murky but euphoric head thumping anthem of towering crescendo's, all hail the "The Skull Of Geronimoooooooooooooo…."!

Watch: Nowhere To Hide
Despite the lack of posts in 2015 and a total number of gig outings which can be counted on a single hand, doesn't mean that DoesItRock HQ has been idle. As in previous years this countdown is not one going to be a list for those who critique (for a living), neither for those who champion quiet innovation over earsplitting anthemic qualities. So here's the rundown of those monstrous albums which rocked planet Earth in 2015 with raw energy, massive power and more riff per song than anywhere else (…probably)
Scroll down for part one of 2015's DoesItRock.net Album of the Year countdown: 25-10.
 

25) Screaming Eagles – Stand Up And Be Counted
Genre: Hard Rock
One Line Summary: Debut packed full of fist pumping, perfectly polished bluesy driving anthems from this classic rock inspired Northern Irish foursome.
Top Track: Ready For The Fall - The epitome of a foot to the floor hard rock highway anthem.
Watch: Ready For The Fall (Live)

24) Kyshera – Circle
Genre: Alternative Rock
One Line Summary: Muscular riffing and electro effect infused tunes led by a stunningly dynamic vocalist displaying a huge amount of potential and variety within the bounds of arena ready rock.
Top Track: Napoleon – The crushing opening riff gives way to a number of nifty guitar sub-melodies all driven by those enigmatic and captivating vocals, whilst even managing to throw in some galactic effects too for good measure.

Watch: Break This
23) Turnstile – Nonstop Feeling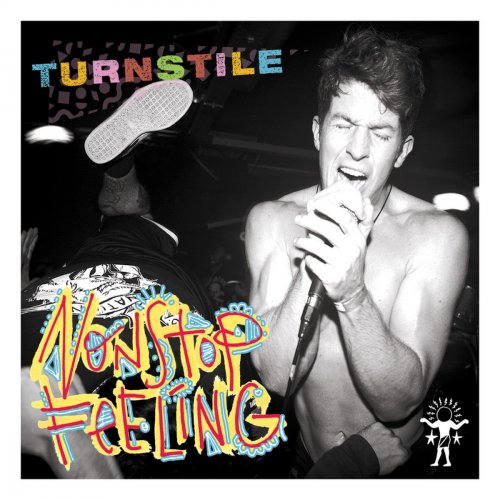 Genre: Hardcore Punk
One Line Summary: Anger and ferocity channeled through metallic walls of guitar, bringing back the full force of Rage Against The Machine for the 21st Century punk generation.
Top Track: Drop – Frenetic opening onslaught of drums and vicious vocals take a backseat to that mammoth Morello-esque riff for a headline grabbing 1 min 47 secs.
Watch: Drop
22) High On Fire – Luminiferous
Genre: Stoner Metal
One Line Summary: A stampede of furious gargantuan Stoner Riffs sent howling from the depths of the Earth to wipe out all that dare stand it their way!
Top Track: The Black Plot – A deep pummeling  intro builds to a stinging crescendo of galloping guitars which let rip for a non stop ride of snarling speed metal.
Watch: Slave To The Hive
21) Gunship – Gunship
Genre: Synthwave
One Line Summary: The neon lights are flashing and synth sounds are ringing for this 80's loving electro band (of Fightstar members) making hugely enjoyable soundscapes of dreamy futuristic 'Blade Runner' pop.
Top Track: Fly For Your Life – A pulsating synth backdrop and retro gaming vibes are brought to life with a brilliantly catchy chorus and a truly stunning video to complete the package (see below)!
Watch: Fly For Your Life
20) Santa Cruz – Santa Cruz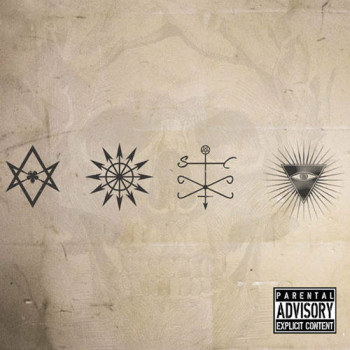 Genre: Glam Metal
One Line Summary: Scandinavian glam can rarely be considered heavy, but this combination of thunderous metal riffs, synth driven pop melodies and the most awesome guitar solos of 2015 is to hard beat.
Top Track: Bonafide Heroes – Heavy guitars, glittering gang vocals, a soaring chorus, slick production, a thumping riff, a stonking solo, bursting energy … all present and correct!

Watch: My Remedy
19) Blackberry Smoke – Holding All The Roses
Genre: Country/Blues
One Line Summary: Country infused southern rock strikes gold with a combo of bluesy swagger, country twang and genuinely captivating radio rock.
Top Track: Holding All The Roses – A barnstorming bluesy shuffle delivers the soundtrack to a full throttle drive through southern U.S. of A.

Watch: Rock & Roll Again (Live & Acoustic)
18) Turbowolf – Two Hands
Genre: Rock
One Line Summary: Party loving psych-hard rockers return with a rather kaleidoscopic trippy effort, but it's still packed with plenty of blazing riffs, stomping rhythms and an ignited fuse ready to blow.
Top Track: Rabbits Foot – Tubthumping bass riffs, strutting vocals and massive fuzzy power chords that leave craters in their wake.
Watch: Rabbits Foot
17) Danko Jones – Fire Music
Genre: Hard Rock
One Line Summary: Danko takes a turn towards the dark side with this heavy heavy rock and roller, packed with shady lyrics and ferocious guitars proving there's is plenty of bite left in the Jones beast.
Top Track: Gonna Be A Fight Tonight – A blitz of machine gun guitars played at breakneck speed, typifying the all out attack mindset.
Watch: Gonna Be A Fight Tonight

16) Coheed & Cambria – The Color Before The Sun
Genre: Rock/Prog
One Line Summary: Stepping out of the Armory wars bounds sees a return of accessible rock songs and personal emotive lyrics all with thier trademark intricate melodies and anti-generic ethos.
Top Track: Island – A powerful pop rocker with strong melodies, the likes of which had long since been forgotten in the C&C arsenal make a welcome return.
Watch: Island
15) Sorority Noise – Joy, Departed
Genre: Emo, Rock
One Line Summary: Alt rock from this Emo outfit blends triumphant outpouring of epic guitars with understated confessional lyrical delivery to create an enigmatic and dynamic debut album.
Top Track: Art School Wannabe - A bright and jaunty ditty is firmly at odds with the lyrical content, navigating the cheerful/sorrowful divide with ease.
Watch: Art School Wannabe (Live)
14) Alien Ant Farm – Always And Forever
Genre: Rock
One Line Summary: An overdue return for this US band proves they are not just great cover version merchants and that they are still going strong in creating anthemic but unique uptempo radio rockers.
Top Track: Homage - Truly stratospheric piano rock with superb lyrics littered with nods to their musical heroes of the past, deserves to be a mega-hit.

Watch: Let Em Know
13) We Are Harlot – We Are Harlot
Genre: Rock
One Line Summary: A high speed thrill ride of a record with a rock and roll heart pumping playful and exuberant classic rock, as viewed through a hard partying Motley Crue lens.
Top Track: Dancing On Nails - Strutting rock and roll good times with flaring guitar licks and a pulsating reckless energy.
Watch: Dancing On Nails

12) Muse – Drones
Genre: Prog Rock
One Line Summary: A concept album about war and ethics brings back the big riffing and more traditional muse songwriting constructs which have served them so well, very enjoyable as long as you start clear of the political messaging.
Top Track: Reapers - Warped electro whirlwinds, simple but effective blues runs and those unmistakable Bellamy falsettos are back in abundance.

Watch: Mercy

11) Four Year Strong – Four Year Strong
Genre: Pop Punk
One Line Summary: Commercialised melodic hardcore turned pop punk proves that you can have both technically intricate melodic interweaving (heavy-ish) guitar lines, a dialled in pop radar and an arsenal of huge choruses all within a great set of adrenaline pumping party tracks.
Top Track: Who Cares?- A cataclysm of relentless drumming, pummeling power chord strikes, melodic guitar lines and complex gang vocals all in a 2 minute fiery frenzy.

Watch: We All Float Down Here

Stay tuned for the top 10!
13th December 2013
The final show of 2013 was a real riot, a line-up packed with stars future and present mixing up the sub-genre's but providing their own slant on high octane rock.
The Treatment
First to stake out their claim, was the brash and rising young hard rockers The Treatment. Their set was a blast of power, guitar licks and melody flashing nifty moments of soloing prowess in a mix of big chorus', thumping rhythms and a driving tempo. Their new material was ok, I Bleed Rock & Roll being the pick of the bunch, while the rest was difficult to connect with seeing this was the first airing. Melodies seemed to be there but they lacked the familiarity of the older repertoire which brought many more fist pumps from the sizable early crowd. Their stage act is slick, enthused and engaging which cannot be faulted (except for the stature of their bassist which seemed to irrationally irk fellow DiR man The Docktor). I wait with baited breath to see what the album has in store.
Orange Goblin
Orange Goblin were next out, they wasted absolutely no time is obliterating any chance of being able to hear anything the next day. Their muscular and lolloping Stoner Rock cut huge swathes of gigantic riffage out of the mire of fuzz and astounding aural plunder. With sweat, dropped tuned guitars and long hair as standard they came, they saw and the conquered with their mega-sound. Having been about for a long time, many tracks were unfamiliar, but their blues based guitar licks never failed to impress. Vocals however (as with many live rock leviathans), were drowned and pulled helplessly into the whirlpool of noise. Hypnotic repetition failed to interest The Docktor, who was still reeling from the strength of his opinion on the first act. A defiantly different approach, but no less entertaining.
Airbourne
Finally we arrived at the headline act, Airbourne, who have climbed to the upper echelons of Rock Mountain with effortless ease. A task made much easier by their standing on the shoulders of Rock Giants Ac/Dc. Tight and powerful rhythm guitars with a packed arsenal of dangerous riffs fronted by an equally perilous leader who seriously put his body on the line each and every night, tonight was no exception. From cracking open beer cans on his head (both macho and stupid), riding around on shoulders in the crowd and climbing to the balcony (both while continuing to blast out captivating guitar solos) the Joel O'Keeffe circus has an abundance of tricks.
Joel O'Keeffe
Showmanship of the highest order keeps the crowd fixated throughout despite when songs seem to start merging together with their similar melodies. No questions asked, Airbourne were born to rock, as they ride each huge track from their pulsating opening riffs through rollicking and romping tempo's to their cataclysmic crescendo's. Simple and loud, their beer swelling party ethos and daredevil antics are the kind of rallying cry for all men to join and party, beers and fists aloft.
Standout tunes were mainly the slower grooves which sparked huge sing and bounce-a-longs (yes, the elder crowd were jumpin' too) such as No Way But The Hard Way, Back In The Game and Too Much Too Young Too Fast fitting this particular billing. New album material went down well, mainly because it rather similar to all their previous records. While variety was in short supply, you cannot fault Airbourne for doing what they do best, putting on the best rock and roll show the world has ever seen! Tonight, they did just that!
I'll be honest, a get together of the DoesItRock motley crew for ages took precedence this evening, resulting in a later than planned entry to the Electric Ballroom this eve. Forgetting about the ridiculously early kick out times of venues with Friday night club nights, we were instantly greeted to the swell of anticipation at the arrival of the Black Spiders.
Black Spiders
After being the only high ranking band in my top listen charts that I haven't seen live, It's fair to say I was excited. So they came, like hard rock behemoths they swooped and plundered riff after riff and terrorizing the audience with their macho Marshall/Gibson combo rock sound.
It was a shame then that after the release of a new album that they stuck to this material like glue, never venturing 2 or 3 song from its track list before coming running back again I guess after years of touring the same material they wanted to get their new stuff out there. 
The new songs were flooded with guitars and quite often drowned out the vocals, whilst the chorus's didn't quite have the sing-a-long nature or immediacy of album one tunes. The highlights including the super heavy Motorhead style thrasher Teenage Knife Gang their ode to a late night stroll in Croydon Trouble and the power punching opener Knock You Out.
When the past beckoned it was clearly a cut above the rest on the sedate but infectious run through of "KISS Tried To Kill Me, the romper stomping mammoth sing-a-long of St. Peter and the carnage causing wind up and release of What Goods A Rock Without A Roll.
On the whole though it was the slower groovier sluggers which took most of the DiR praise, mostly because of the big chorus lines which gnawed into your head until you were singing like everybody else. I'm glad to have finally seen them, but given the pedestal I'd put them on before they struck a chord, it was going to be tough to match.
19th August 2013
Stoner Rock Floridians Torche made the trip across the pond to bring their refreshingly pop-centric brand of heaviness to London. Some UK support band were up first, it was a mixed bag.
The Jerks were a simple duo who eminated a sense of normality, right down to the attire and jam style interplay. They really just seemed to be having a great time, which in itself is a crowd pleaser. They played a ramdon brand of fuzzy rock with spasmodic time signatures and tempos. Never the same for more than a minute they were tricky to keep track of, as they bounded on giddying gallops one moment to laborious plunders the next. A surprise package which was a early treat.
The Jerks
If The Jerks were a bit random, then the Dundee based sub-headliners Fat Goth had to fight out of their strait jackets to get here tonight. They played a combo of deep chugging noise riffs all with undercurrents of very technical mathy fret runs and off-kilter melodies. They were mesmeric and hard to ignore, no matter which angle they decided to take. However when the vocalist opened his mouth it fell apart. Comical (and creepy) voices such as cowboy, falsetto's, girly yelps and spoken words meant I felt embarrassed for the guy. Entertaining, yes…but in the way that's really cringe worthy. Totally random and superbly enthralling, although not sure if its for the right reasons though.
Fat Goth
With the main event imminent, Torche lined up with a towering statue. With the lights set to darkly and mysterious with flashes of ambient they begun the onslaught of the senses (I say senses, I mean hearing). Unfortunately the sound stampeding from their Orange amps was really awful. Whether it was a poor sound check we'll never know, but the first 3-4 songs were blur of amp buzz and slurred riffs which have no bite or distinguishing melodies.
Torche
This was never truly rectified and it was only on their more uplifting singles did the crowd really start to get behind them. Set highlights which did match expectations were the boulder thumping riffs of Kicking and the frenetic energies of Walk It Off restoring my faith in their sound.
Rarely am I as disappointed as tonight, but when technical issues take a firm hold it's hard to wrestle back control.